Here it is (finally, I know), the battle to find the best clean mascara! I know this was a long time coming, but there were a few big clean mascara launches last year (namely from Tower 28, TOK, Saie and Milk), and I wanted to give them all a fair shot. And rather than provide you a ginormous list of natural mascaras to weed through, I'm going to give you my top 3 favorite clean mascaras that battled their way to to top of the pack, plus a few others that I highly recommend for particular reasons. I'll also share a few that did NOT work for me.
Clean mascara has come a long way, baby
Mascara is one of the products I get asked most about, and it was definitely one of the first things I started researching when I switched to clean beauty. It's proven to be one of the tougher products to replace (oooh, how I miss my K-beauty waterproof fiber mascara!!!), and here's just a few reasons why:
My lashes don't hold a curl. Seems ridiculous as my hair is curly, but there it is. Which means waterproof mascara has always been my friend as it keeps those lashes UP. But as of now, there's no such thing as a clean waterproof mascara (water-resistant, but not waterproof).
I live in a humid climate, so during the warmer months I've got to have something that will withstand moisture and not smudge or droop (refer back to #1 re: waterproof mascara).
 I have short lashes, so mama likes some serious lengthening in her mascara (thus my love of fiber mascaras).
While my skin is dry, my moveable lid is oily. Which means mascaras smudge really quickly for me (again, waterproof mascara saved the day).
So let's just say that I've tried MANY a clean mascara over the past 6 years, and while I will admit to briefly cheating and going back to my aforementioned conventional favorite at one point for certain occasions (non-waterproof mascaras don't do well with face masks – your breath steams up your lashes, making them droop!), clean mascara has come a long way in the past couple of years, and I LOVE my current favorite!
I won't get on my soapbox about why you should be using a natural mascara, as I'm assuming if you're here you're already on the bandwagon. But suffice it to say that conventional mascaras can have some real nasties in them: things like parabens, phenoxyethanol, propylene glycol, Carbon Black (which can contain heavy metals and arsenic among other icks; also can be listed as "Ci 77266") and aluminum powder.
To be the best clean mascara for me, it needs to handle my 4 lash issues, plus not break the bank
To recap, mascara for me needs to be: 1. Non-toxic, 2. Water-resistant at a minimum, 3. Hold a curl, 4. Lengthening, and because I can, 5. Nourishing (if anyone is going to make a mascara that's good for your lashes, it's the wonderful green and clean beauty brands!). I'd also prefer it not cost a fortune.
This past year, the battleground narrowed down to 3 main contenders for best clean and non-toxic mascara in my book. Below you'll find the winners! In addition I'll share a few other terrific nontoxic mascaras, including an outstanding budget-friendly pick, most innovative and eco-friendly option, and a terrific dual-purpose clean mascara and lash treatment, along with a few others that really are outstanding but just don't work for my oily-lid-having self.
The Best of the Best Clean Mascaras
#3 TOK Beauty | Eyes That TOK – Lash Enhancing Mascara
Oh how I love the effect of this mascara…long, wispy and full lashes. Almost a subtle 'falsies' look. Plus it's nourishing (among other great ingredients, horsetail for strengthening and pea protein to prevent breakage) and water-resistant thanks to bayberry wax. I know I've got this listed as #3, but please don't let it deter you from trying it. It's actually my go-to for special events and nights out! For all-day wear I do get some flaking/smudging by the end of the day, HOWEVER, I have oily eyelids, and that sabotages many a mascara. If not for that, it would be tied for #1.
Find it at: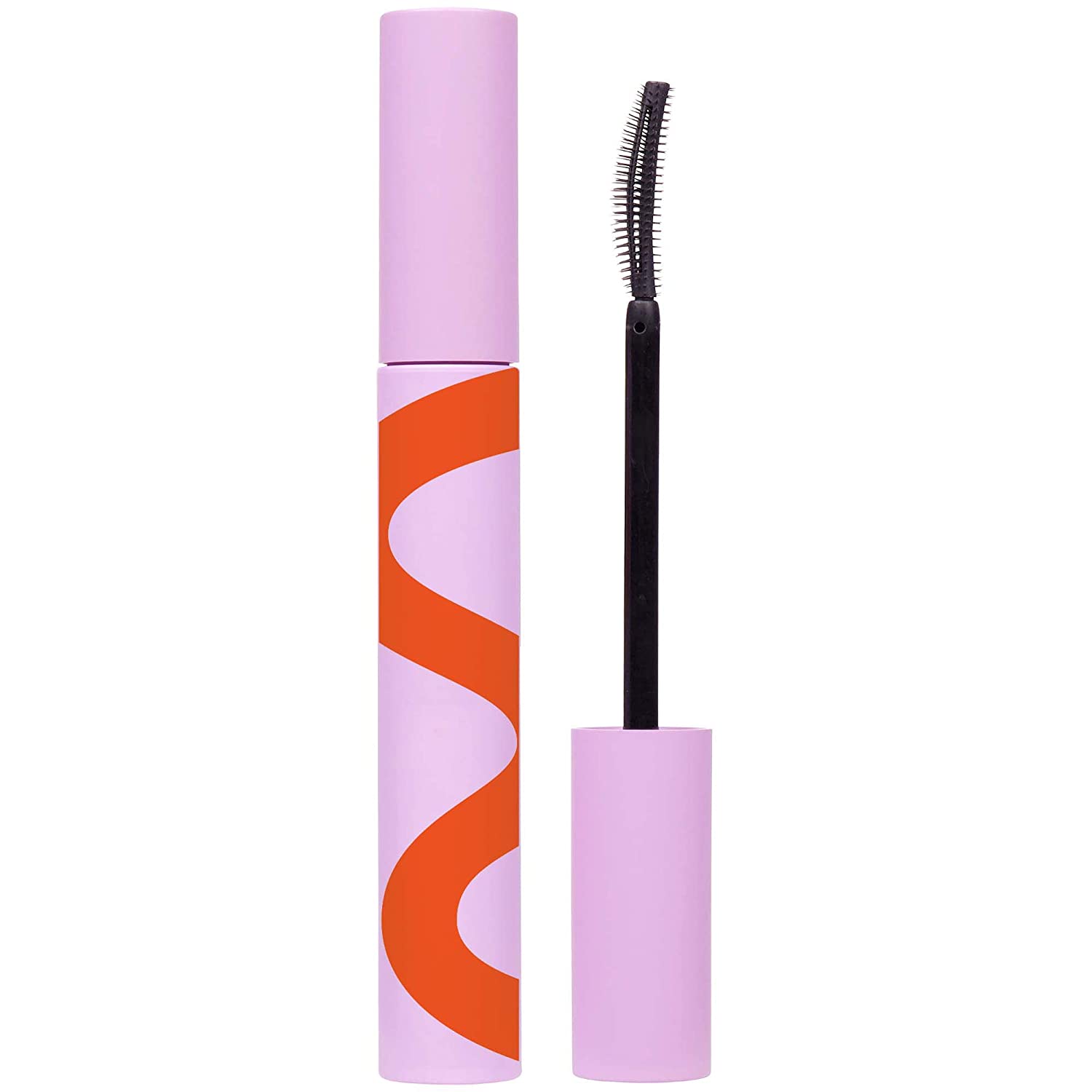 #2 Tower 28 | MakeWaves Lengthening + Volumizing Mascara
I was so excited when Tower 28 launched a mascara! I've been a big T28 fan from the get-go…the vibe, the focus on us sensitive-skinned folks, it's based right down the way from where I grew up; just check out my current faves and you'll see their products all over it. And this vegan mascara is the goodies. Safe for sensitive eyes, it's lightweight but endlessly buildable. Great length, volume AND separation. The wand is outstanding (perhaps my favorite)…so much control! The only things that nudged it out of the #1 spot is that I get a little less length from it and I do get a bit of flaking at the very end of the day. But given how easily it applies, the separation and the price ($20 ain't to shabby for a clean mascara), it's a staple in my stash and I actually like to use it with my #1 pick (more on this in a sec). Highly recommend, especially if you have sensitive eyes!
Find it at:
#1 ATHR BEAUTY | The Big Bang Mascara
Big Bang is the clean mascara I'd been waiting for. Made with pure black diamond powder for a beautiful glossy finish, desert-derived Jasmine plant extract to strengthen and prevent breakage and organic castor oil to moisturize and encourage natural lash growth, Big Bang gives terrific length AND volume, holds a curl, gives more of the feathery look that I like, and best of all…NO FLAKING! Stays on even in crazy humidity, but magically washes off quite easily. I do wish the faceted-shaped brush was a bit less big for more control in the inner eye, but that's my only wee gripe. If you've followed me this past year, then it is no big surprise that this mascara is my #1 pick for clean mascara (it was also on my Best of Clean Beauty for 2022!). Outstanding!
As mentioned above, I like to use this along with my #2 pick when I really want some popping lashes: I add a coat of MakeWaves to define and separate, then Big Bang to really lengthen and feather out. It's the best method I've found for mimicking the look of fiber mascaras!
Find it at:
A few other stand-out clean mascaras
While the 3 above are my top picks, there are several other non-toxic mascaras that definitely deserve a look-see. The only reason these didn't work for me is because of my dang oily eyelids…if not for that they perform beautifully and are the favorite of many.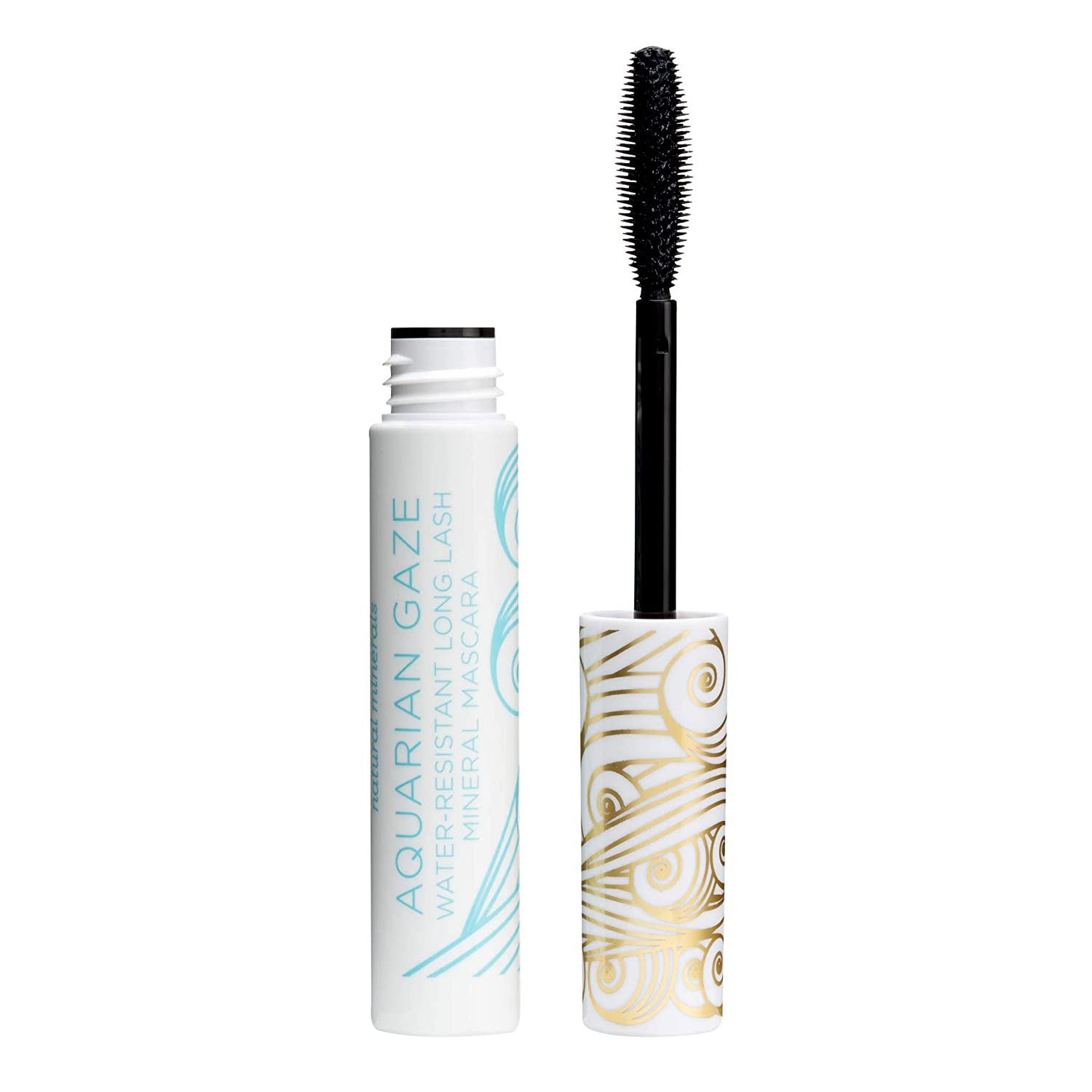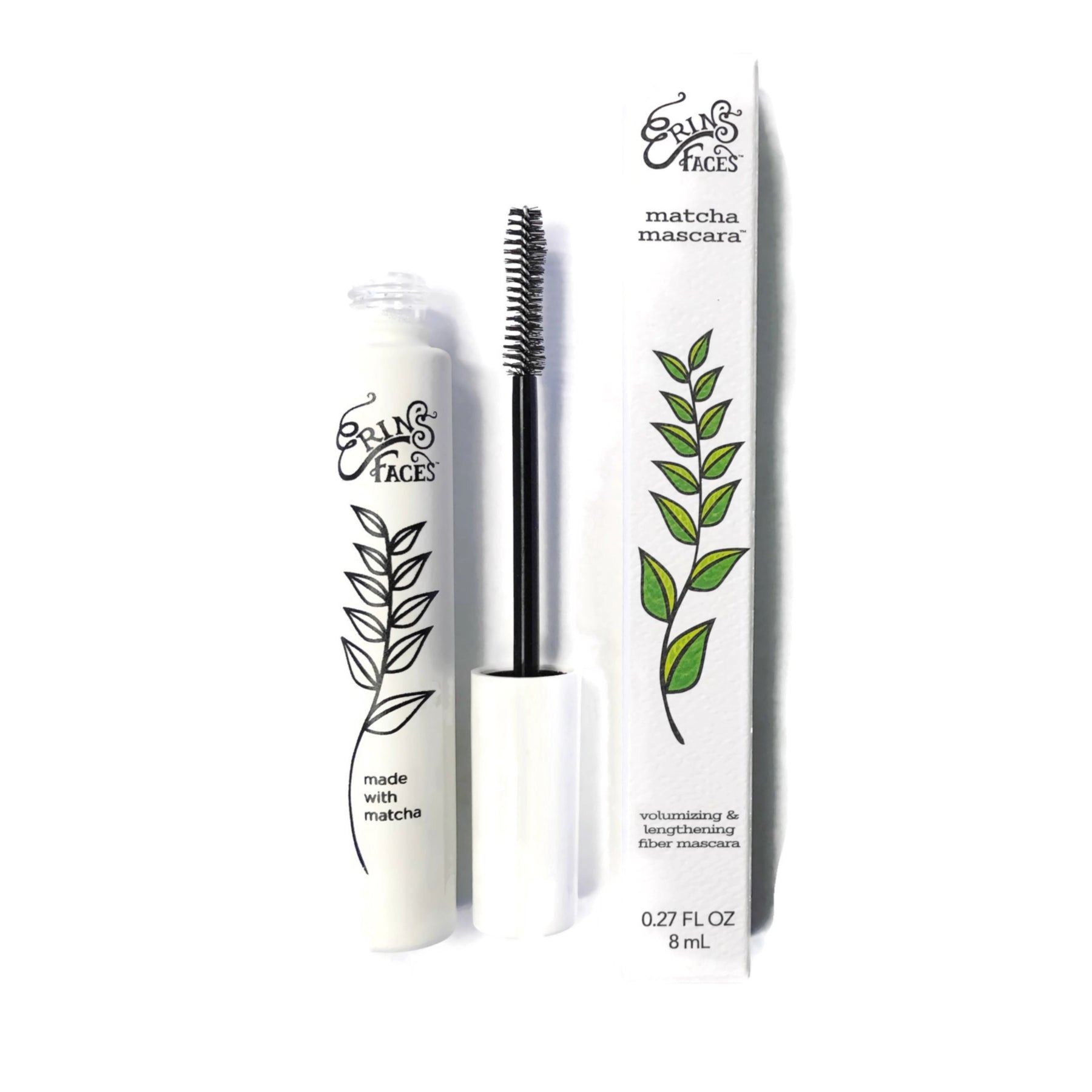 Most Innovative and Eco-friendly Clean Mascara

ERIN'S FACES | Matcha Mascara
Y'all, it broke me a bit when my @#$%ing oily eyelids didn't play nicely with this, because finally, FINALLY, someone made a clean mascara with FIBERS! This gives every bit of the falsies look, contains organic matcha for hair strengthening and comes in a fabulous glass tube for easy recycling.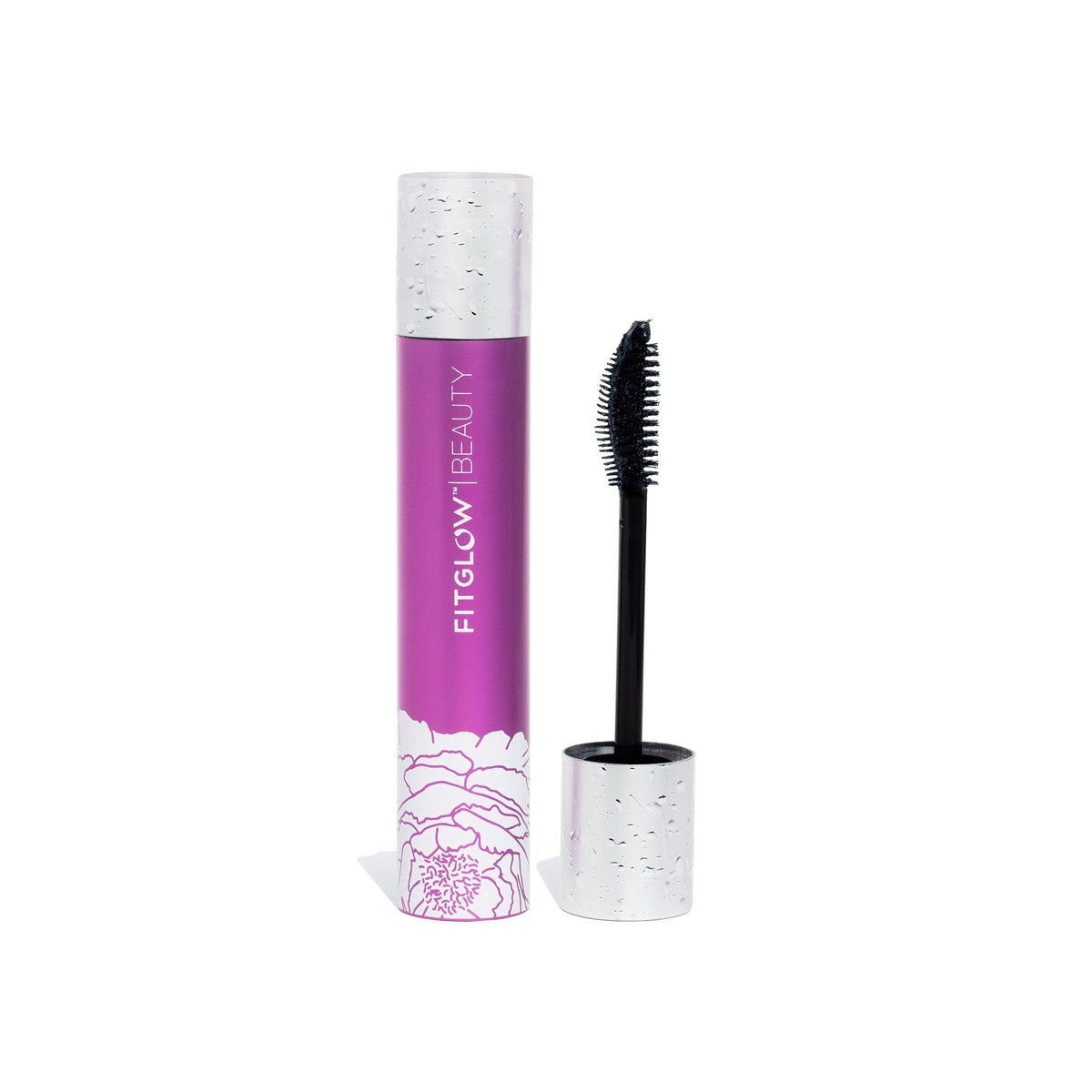 Best Dual Purpose Non-Toxic Mascara

FITGLOW BEAUTY | Good Lash + Mascara
If you're using a lash serum and a mascara and would prefer an all-in-one option for your lashes, look no further. This award-winning formula promotes health and growth while also being a great mascara. AND it's one of the few clean mascaras that offers several color options, including navy and brown! At $38 it's on the higher end for me, but when you factor in buying a separate lash serum it does make it a bit of a steal.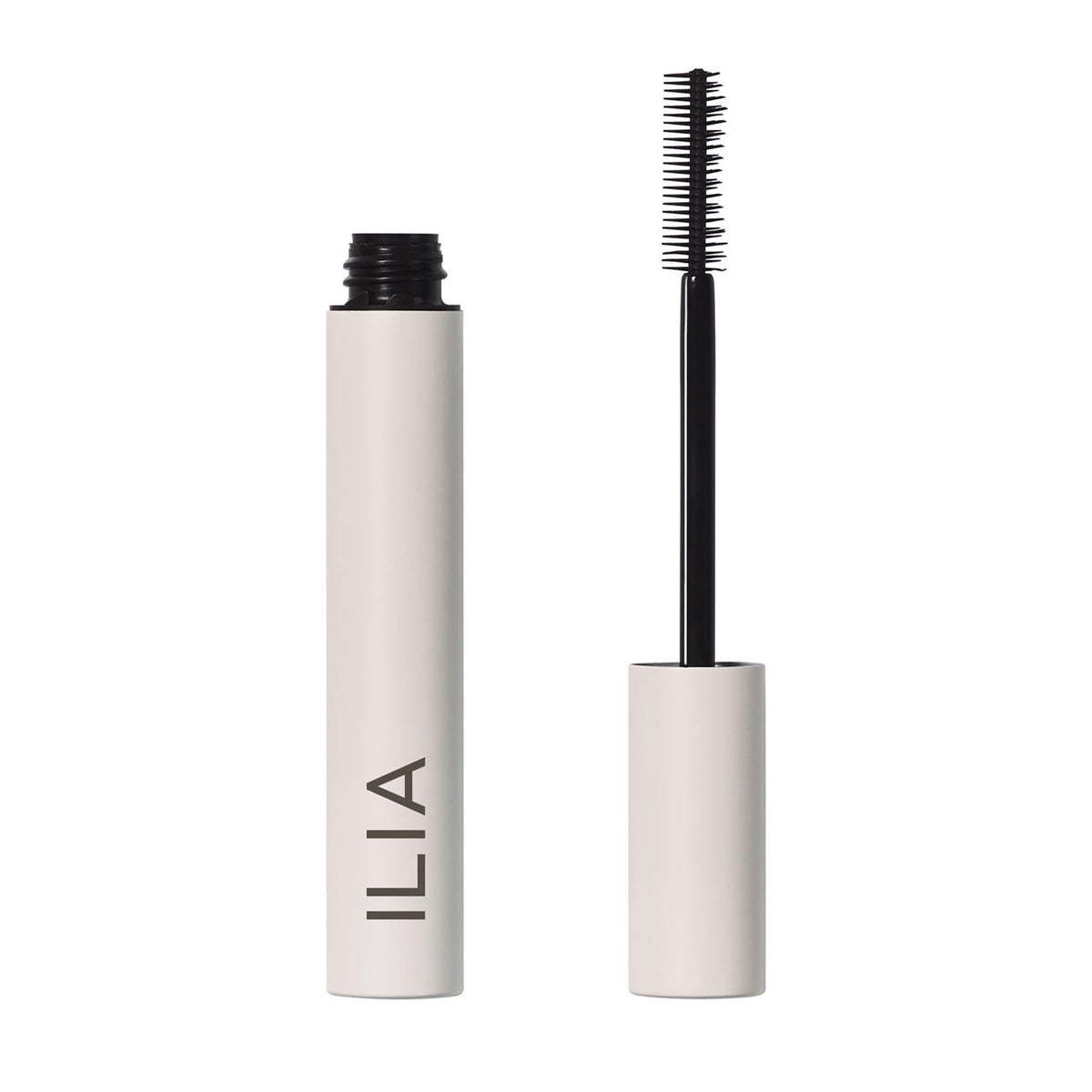 Great All-Around Clean Mascara

ILIA BEAUTY | Limitless Lash Mascara
Several years ago the choices for clean mascara were very few, and none of them would hold a curl for me nor were they very lengthening. Then Ilia dropped Limitless Lash, and we all shouted "hallelujah"! Lengthening AND volumizing, easily buildable to be as dramatic as you'd like and holds curl like a champ. It was my go-to for almost 2 years, when suddenly ye olde flaking started to happen. But this continues to win awards and work on many, so I again blame my oily eyelids.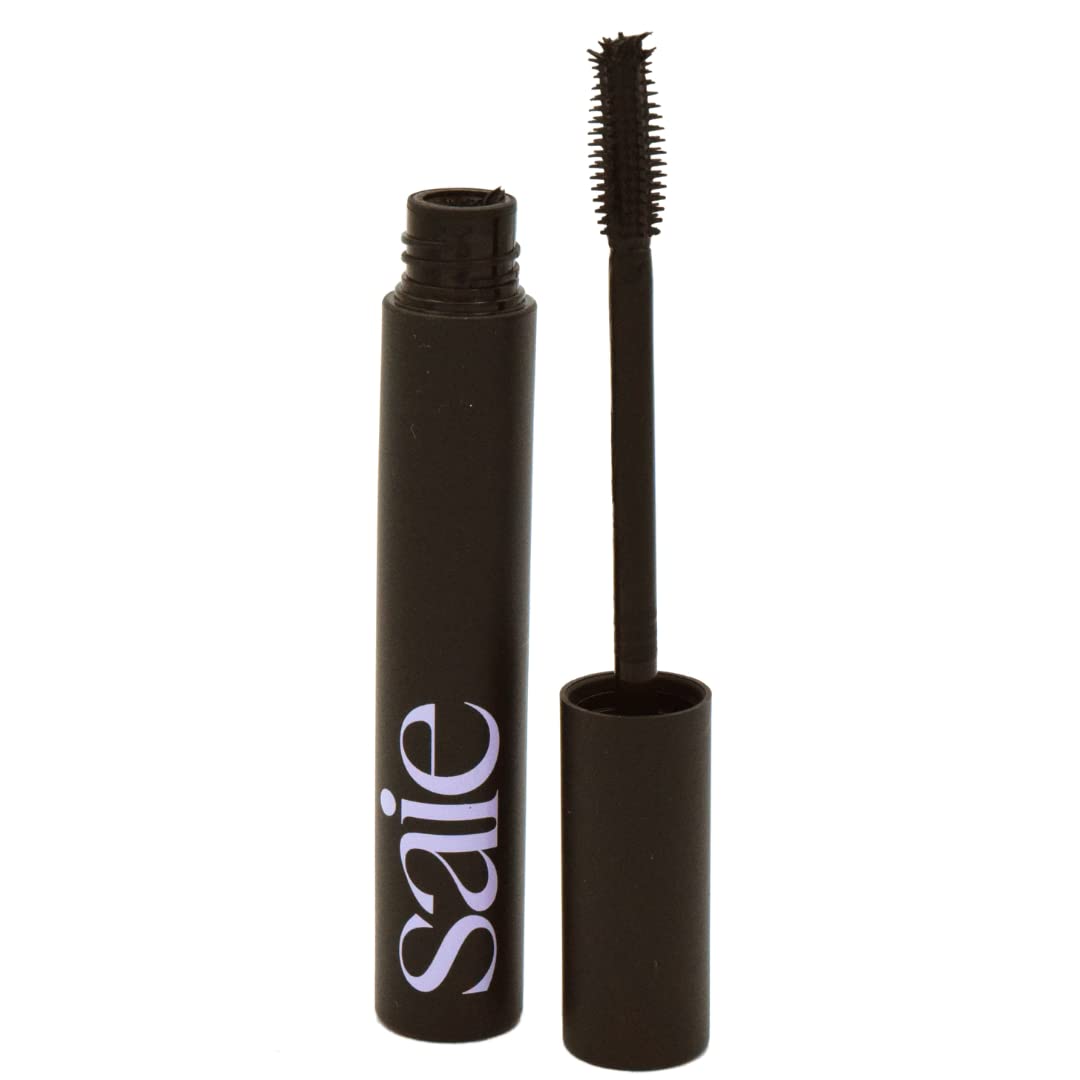 Great Everyday Natural Mascara

SAIE | Mascara 101 Lengthening and Lifting
I'm a big fan of several Saie products so I was excited when they launched a mascara last year (and you can get it in a mini size…perfect to test out or for travel!). The brush is fantastic…great at getting to the inner and outer lashes. Gives a great soft and fluffy, natural everyday look, and holds a curl!
And a few clean mascaras that didn't work for me…
Look, I hate to call anyone out, but there are a few non-toxic mascaras that really missed the mark in my book:
ILIA Fullest Volumizing Mascara – I was a big fan of the OG, but this one didn't work for me at all…didn't hold curl, messy to apply.
THRIVE Liquid Lash Extensions – I was so excited for a clean tubing mascara, but this flaked immediately and didn't hold a curl well.
ERE PEREZ Avocado Waterproof Mascara – Love me some EP, but this is water-resistant at best, and had smudging/raccoon eyes after just a few hours of wear.
RMS Straight Up Mascara – Too hard to build up, clumped and smudged.
MILK MAKEUP RISE Lifting + Lengthening Mascara – Another launch from last year that I was super excited about, and while it does curl, lengthen and give that feathery look I adore, the formula is super dry…which means it worked fantastically for about the first week after I opened it, then it was totally dried out and a flaky mess.
So there you have it, my favorite (and not so favorite) clean mascaras! Comment below with any questions, and if you've found a non-toxic mascara that you're digging, I'd love to hear about it!!
If you liked this post, make sure you don't miss these:
Tracey is the founder and writer of Life in the Happy Medium. She's also a freelance graphic designer, Mom to 2 teens, Wife, and Friend to a tribe she holds dear, who's prone to some fairly serious car singing and dancing much to her family's chagrin (old school R&B is where it's at!).
From cleaner beauty to healthy-ish eating, she's blogging here to share favorite finds that keep her happy in the middle.
Disclaimer: This page includes some affiliate links, and I will earn a commission if you purchase through these links. Please note that I've linked to these products purely because I recommend them and they are from companies and brands I trust and have tried myself. There is no additional cost to you.