Welcome to the CLEAN SWAP SHOWDOWN!
Every month I feature a set of clean swaps on my Instagram.
Make sure to follow my IG so you don't miss them, but I'll also be adding them here individually for easy reference.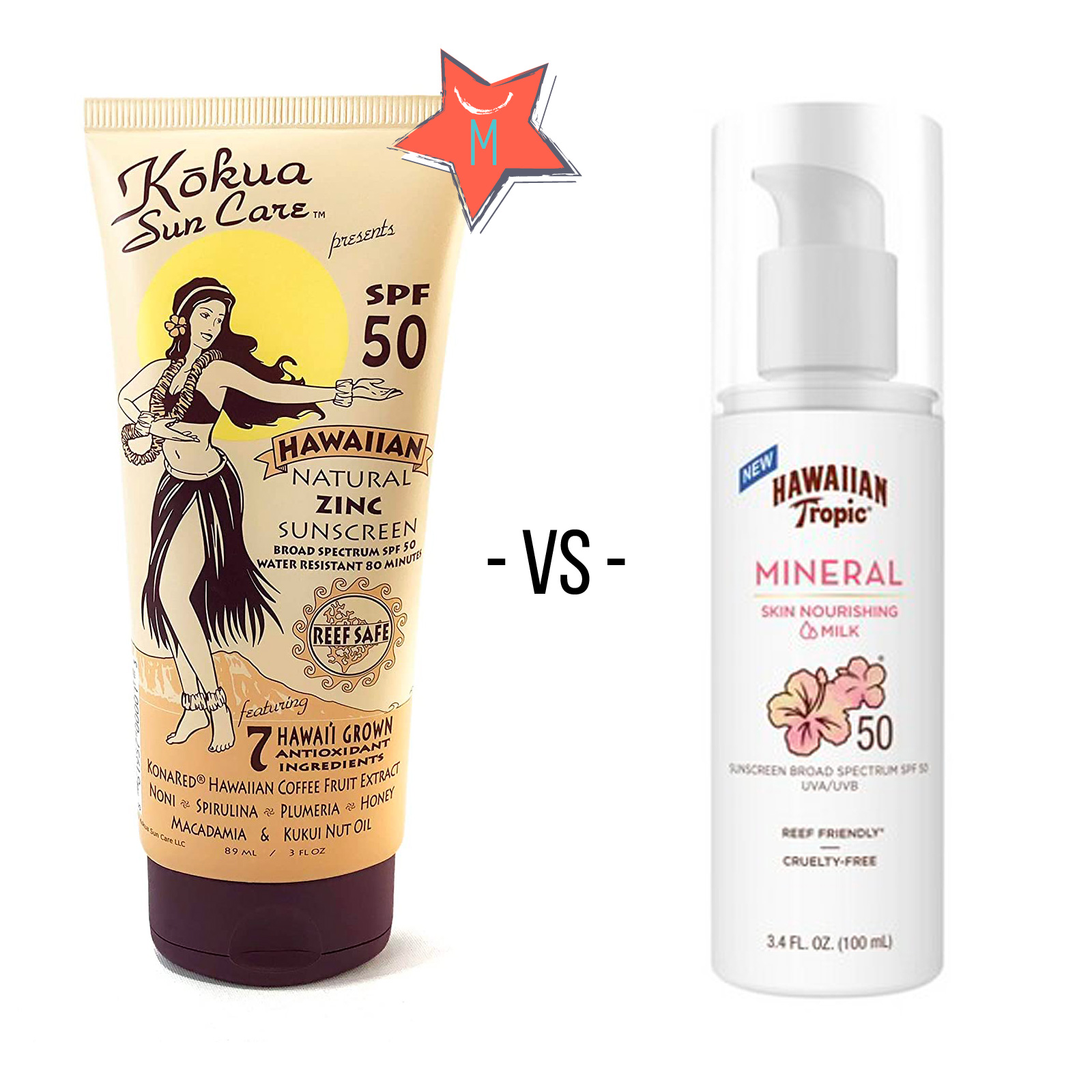 Clean swap for:
HAWAIIAN TROPIC MINERAL

Who doesn't love the smell of Hawaiian Tropic?! One whiff takes me back to my teenage days of sliding on a good ole HT tanning oil and laying on the beach all day #ignoranceisbliss. The Kokua line has their own tropical vanilla-y goodness, and I adore it. And with a good rub in there's very little whitecast. Reef safe, water resistant 80 minutes, and did I mention smells like a Hawaiian vacation?! My favorite clean body sunscreen.
Clean swap for:
SUN BUM LIP BALM SPF 30

Finding a clean lip balm that I love that has a minimum spf of 30 has been a challenge (SPF 15 just doesn't cut it at the beach/lake/pool). Along with the higher SPF, I need it to stay on AND preferably not make my lips ghostly white. I've been using Salt & Stone's the past few weeks, and am happy to share that it's the goodies!!! I do wish they offered it with peppermint, but otherwise it's pretty darn perfect.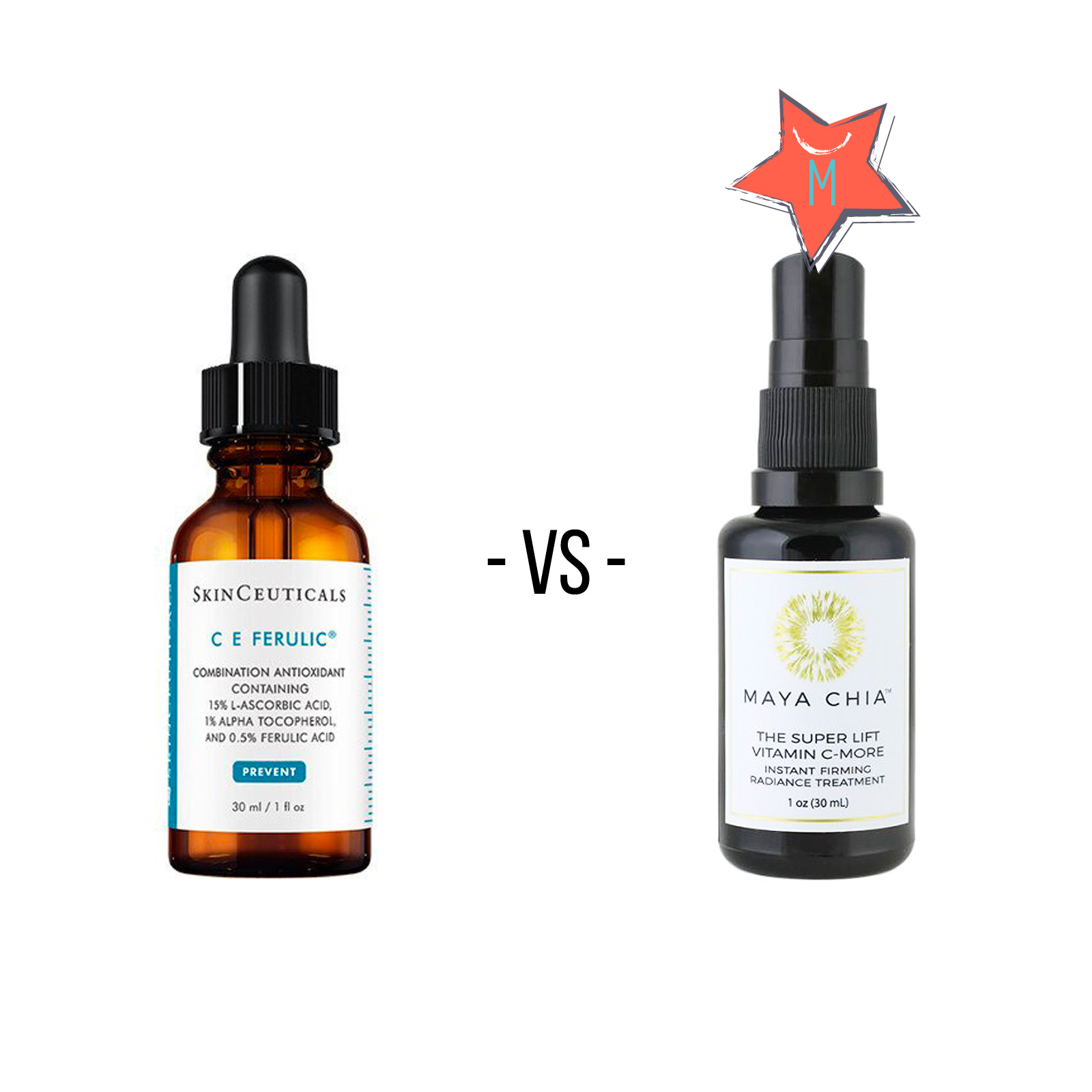 Clean swap for:
SKINCEUTICALS C E CERULIC

Vitamin C is something we definitely need in our anti-aging arsenal. Sun damage is caused by free radicals, and vitamin C, with it's load of antioxidants, knocks out those free radicals. Not to mention it helps with firming, hyperpigmentation and collagen production. For years I couldn't use one (including the iconic C I'm showing here), and that made me sad. Enter Maya Chia's Super Lift, and I'm saved! Sensitive-skin approved, and so effective!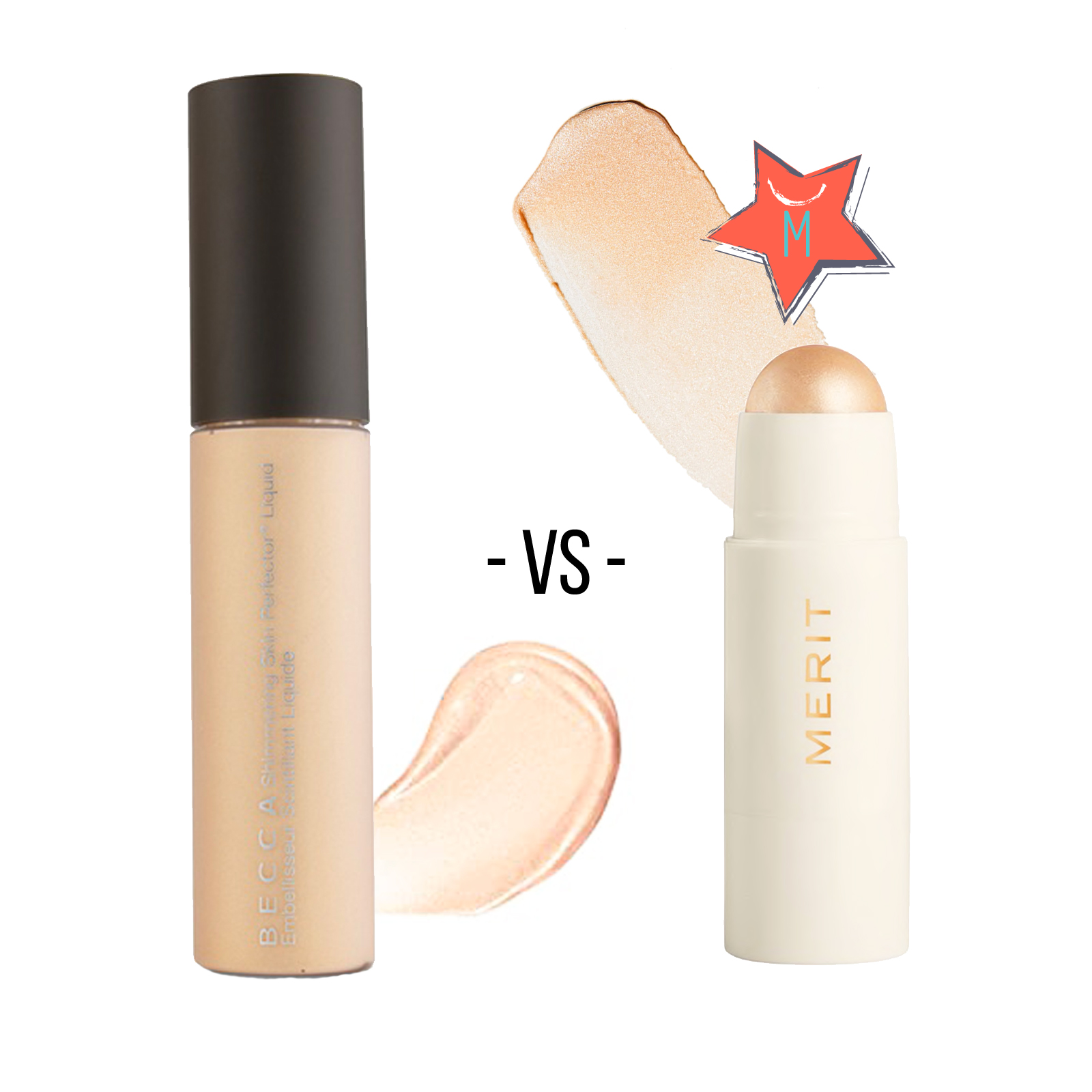 Clean swap for:
BECCA SHIMMERING SKIN PERFECTOR

When Becca hit the States I was immediately a huge fan, and their highlighters were some of the only ones I ever loved (truly pearlescent and not glittery!). I don't use a lot of highlighter now, but this one from Merit has proven to be a fantastic multi-tasker and very #midlifebeauty friendly: I use it just beneath my eyebrows, down the top of my nose and a bit just at the top of my cheekbones, then when glamming up I'll dot it in the corner of each eye. If you loved Shimmering Skin Perfector in Champagne Pop, you'll love this highlighter!!!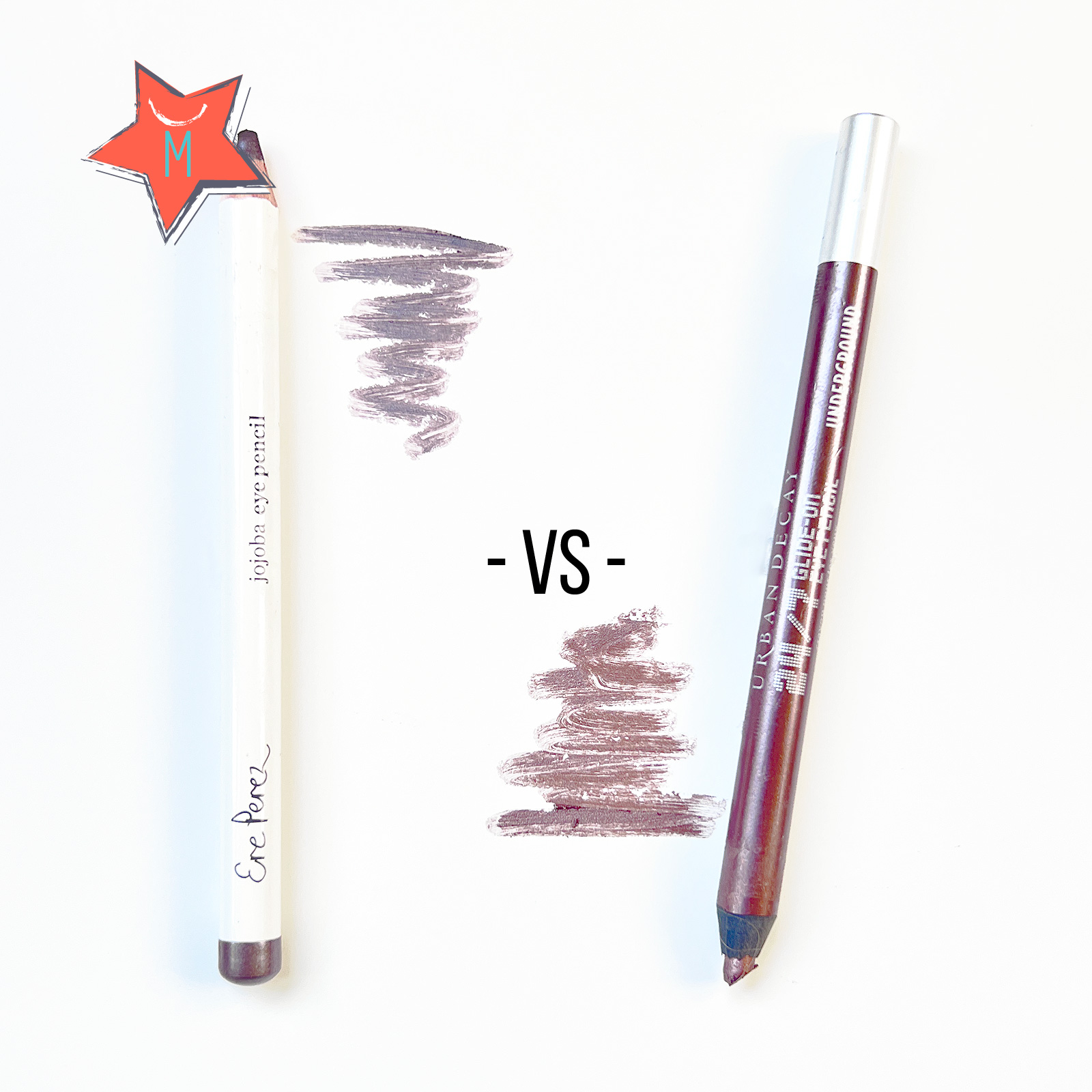 Clean swap for:
URBAN DECAY 24/7 EYELINER IN UNDERGROUND

Urban Decay 24/7 eyeliners were my all-time favorites, and Underground was one I replaced several times. @ereperezcosmetics liners have a similar texture and I just love them (thank goodness!). This color is a bit more taupey than Underground, but it actually goes on very similarly. It's also another great multitasker: use traditionally as a liner, but also works great to smudge above the crease to create shadow on my hoods (I apply with my finger and just dab dab dab!)…that way I can leave my eyeshadows at home!
Clean swap for:
CHARLOTTE TILBURY PILLOW TALK LIP CHEAT

I know Charlotte Tilbury's Pillow Talk Lip Cheat liner resides in many a makeup bag. And I'm thrilled to say that not only have I found a clean option, the color is even better on me! The new Acai Lip Pencils are just wonderful, and this shade is a slightly warmer version of the OG Lip Cheat. Perfect for cheating that lip line, or filling in for a gorgeous MLBB look. I've been wearing it daily with my new favorite summer gloss.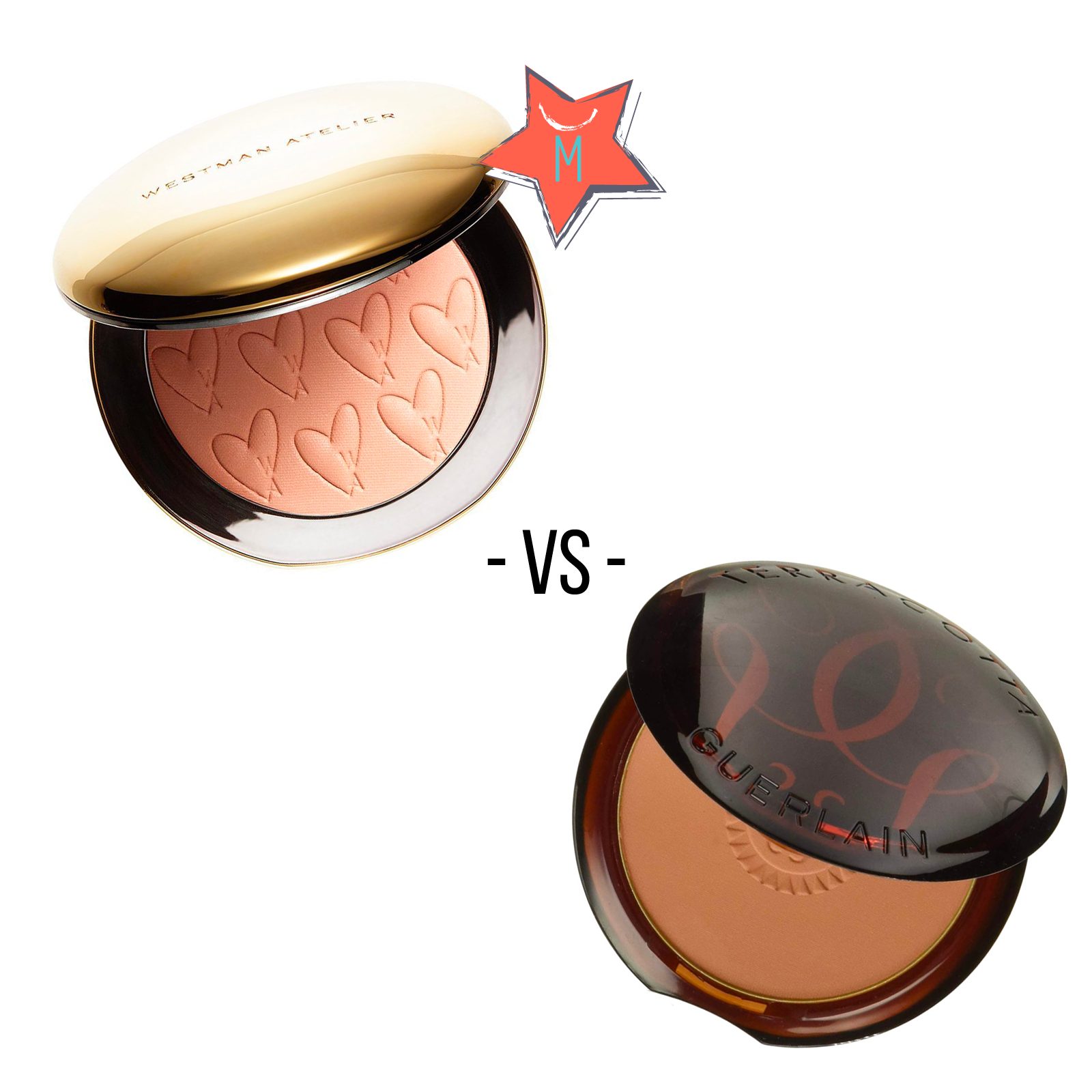 Clean swap for:
GUERLAIN TERRACOTTA BRONZER
Guerlain Terracotta is an absolute classic and an amazing product…there's a reason it's been on best-of lists for aeons. I used it for many years…it was the only bronzer that didn't look orange on me, and was somehow moisturizing. Finding a clean option was filling some GIANT shoes. Luckily I splurged on @westmanatelier, and it's the one! Color is fab, and also somehow magically moisturizing. Like the Guerlain, and teeny bit goes a long way so this compact will last AGES.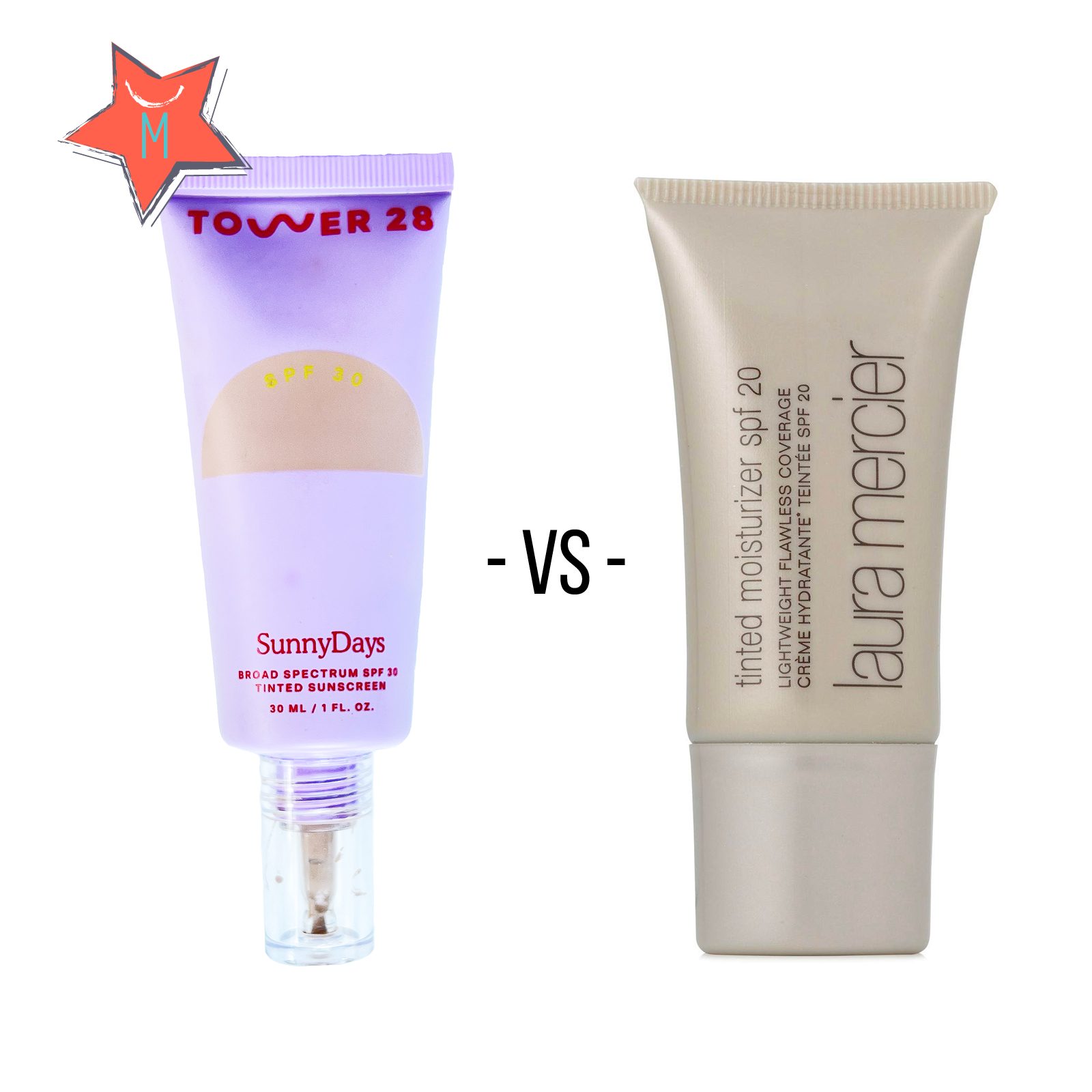 Clean swap for:
LAURA MERCIER TINTED MOISTURIZER
Once again @tower28beauty wins a showdown! I was also a longtime user of LM's tinted moisturizer and I struggled to find a clean option that didn't break me out and wasn't a shinefest. And while I typically just spot cover these days, there are times I just need to just throw something on my face to even things out and provide SPF. The T28 is fantastic (and I've tried just about all of the clean options out there)! Gives the perfect satin finish. And the color is perfect (which beats LM in that I always had to mix 2 shades)!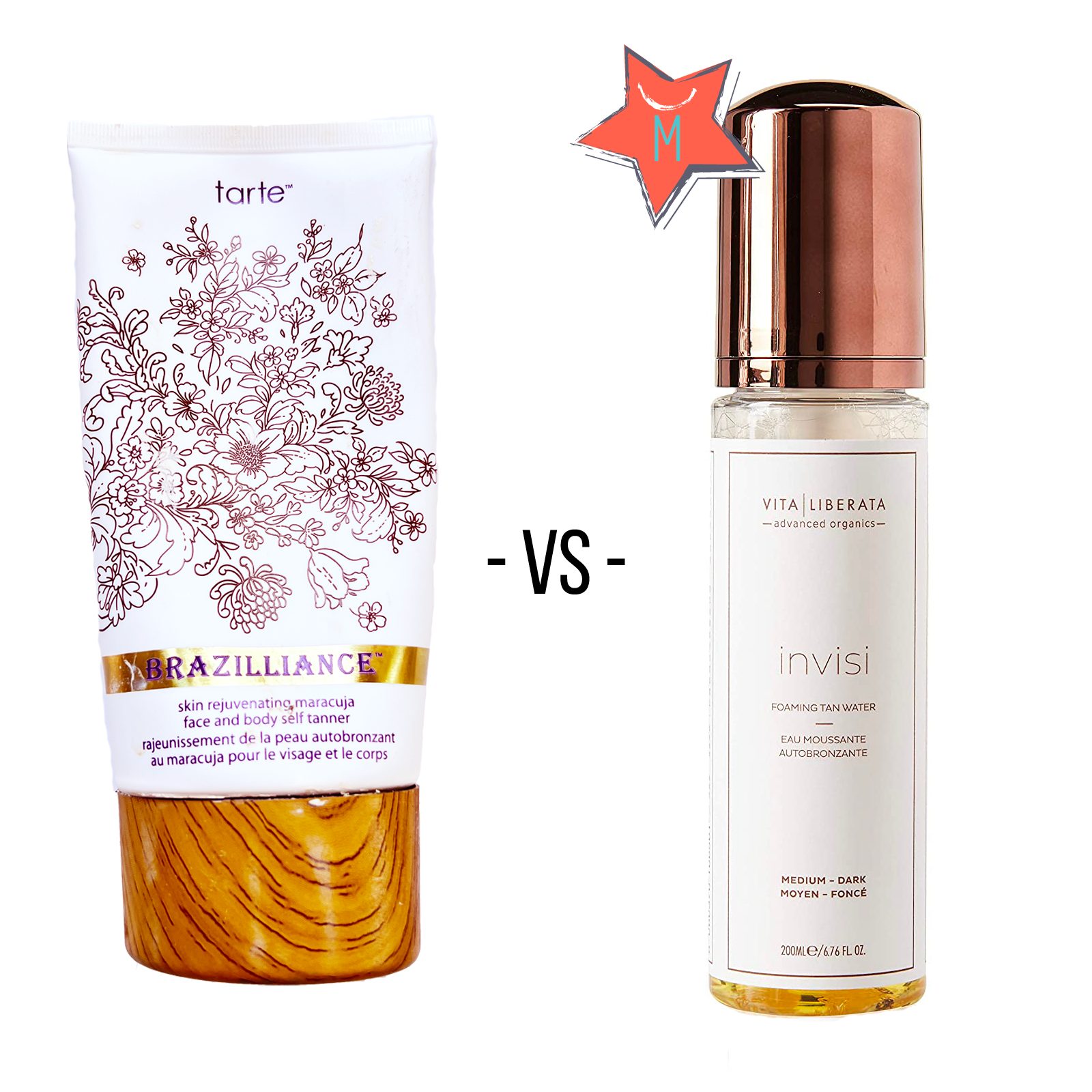 Clean swap for:
TARTE BRAZILIANCE

I thought it would be tough to find a clean self-tanner. It's a product that was always a wee difficult to love wholeheartedly because of color, ease of application and/or ucky tanner smell. But boy did I love Tarte's. Absolutely perfect and believable color, no streaking and tanner smell was subtle. Luckily last year I found the tanning water from @vitaliberata and fell in love again! Color is fantastic! And it goes on beautifully…even though it's clear I've yet to have any streaks (just use a mitt and work in circles).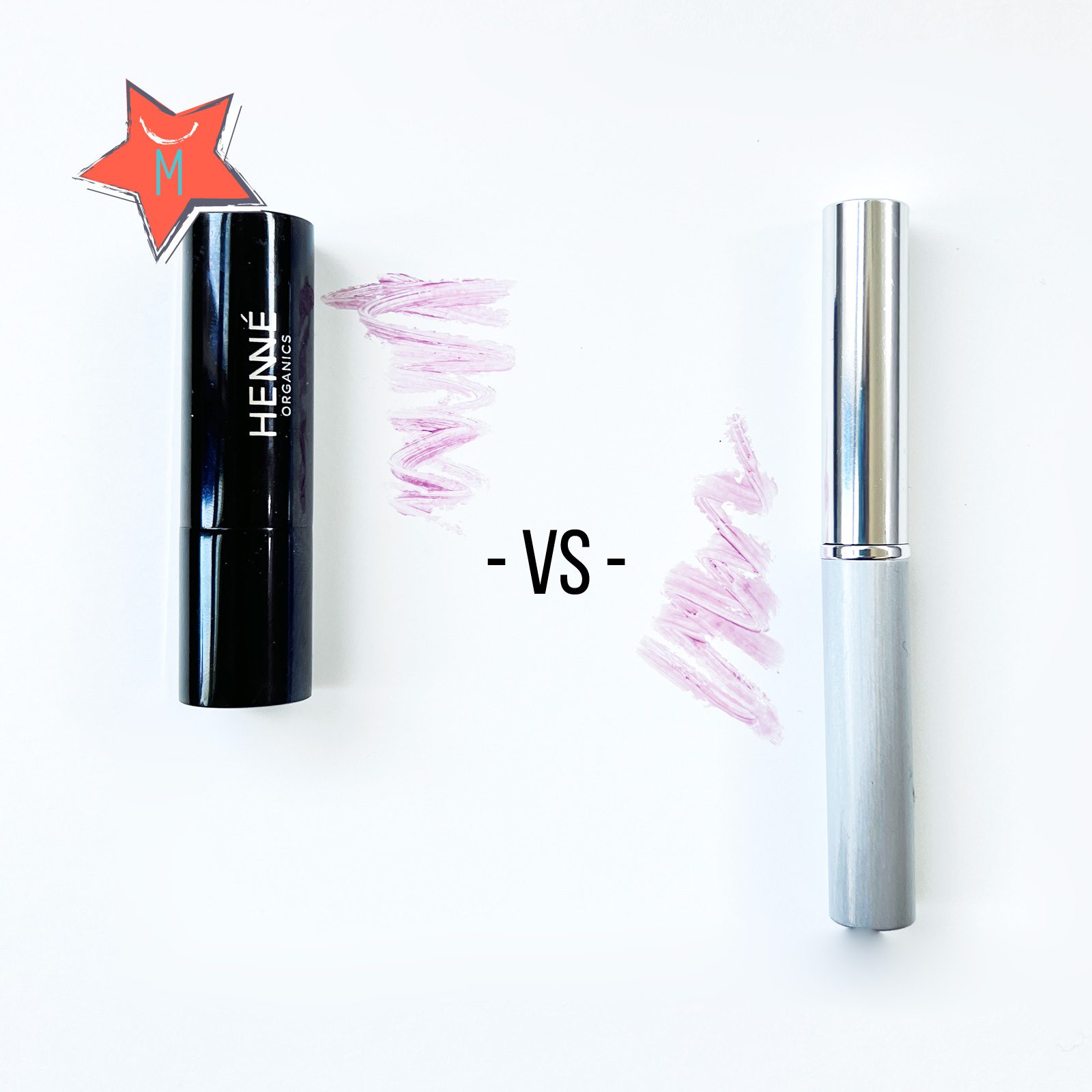 Clean swap for:
CLINIQUE BLACK HONEY
My teenager joined the TikTok Black Honey madness this past winter, which cracked me up as I was a HUGE BH fan back in the day. So my hunt began for a clean dupe for Black Honey. @henneorganics came through! I love their Lip Tints, such a terrific moisturizing tinted lip balm, and the shade Muse is pretty dang close…BH is slightly browner, but not by much. Gorgeous!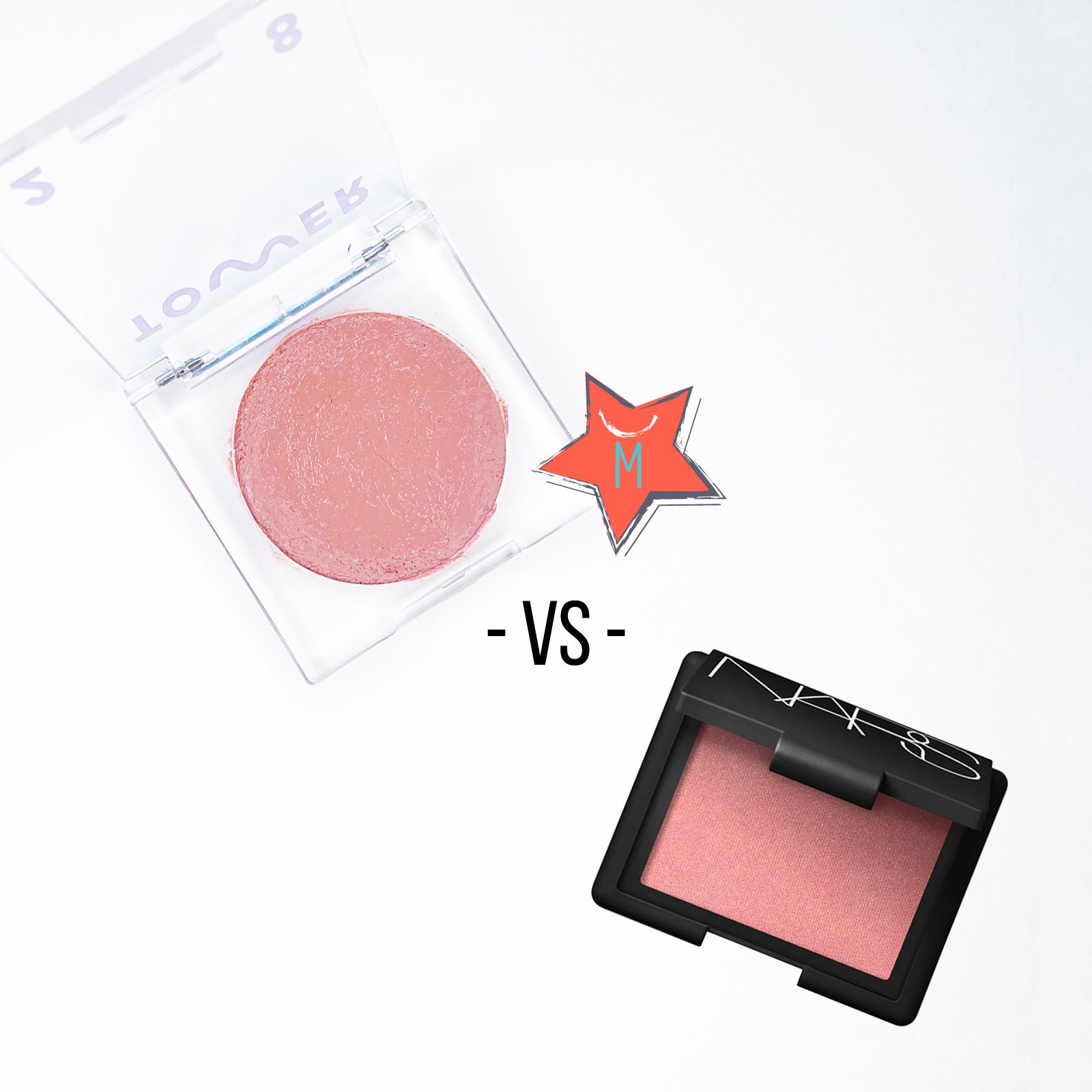 Clean swap for:
NARS ORGASM
I'm a HUGE fan of @tower28beauty, and their BeachPlease Luminous Tint Balms have become my go-to blush. The shade Magic Hour definitely reminds me of a long-time favorite and ultimate cult classic, NARS Orgasm. While it doesn't have any shimmer like the iconic Orgasm, the glow provided by this moisturizing blush gives an overall similar effect (which IMHO is much better for the over 40 face!).
Clean swap for:
DHC DEEP CLEANSING OIL
I used DHC Cleansing oil for years to remove my waterproof mascara. While the ingredients aren't bad, it is not a cruelty-free line. I'm thrilled to say that not only does @livebotanical Nourishing Cleansing Oil get the job done, it rinses free WITHOUT the need for a double-cleanse. Mascara, sunscreen, gone! Not to mention it's one of the products that saved me during a bad bout of perioral dermatitis. Won't be without it, great for sensitive skin! Full review of Live Botanical here.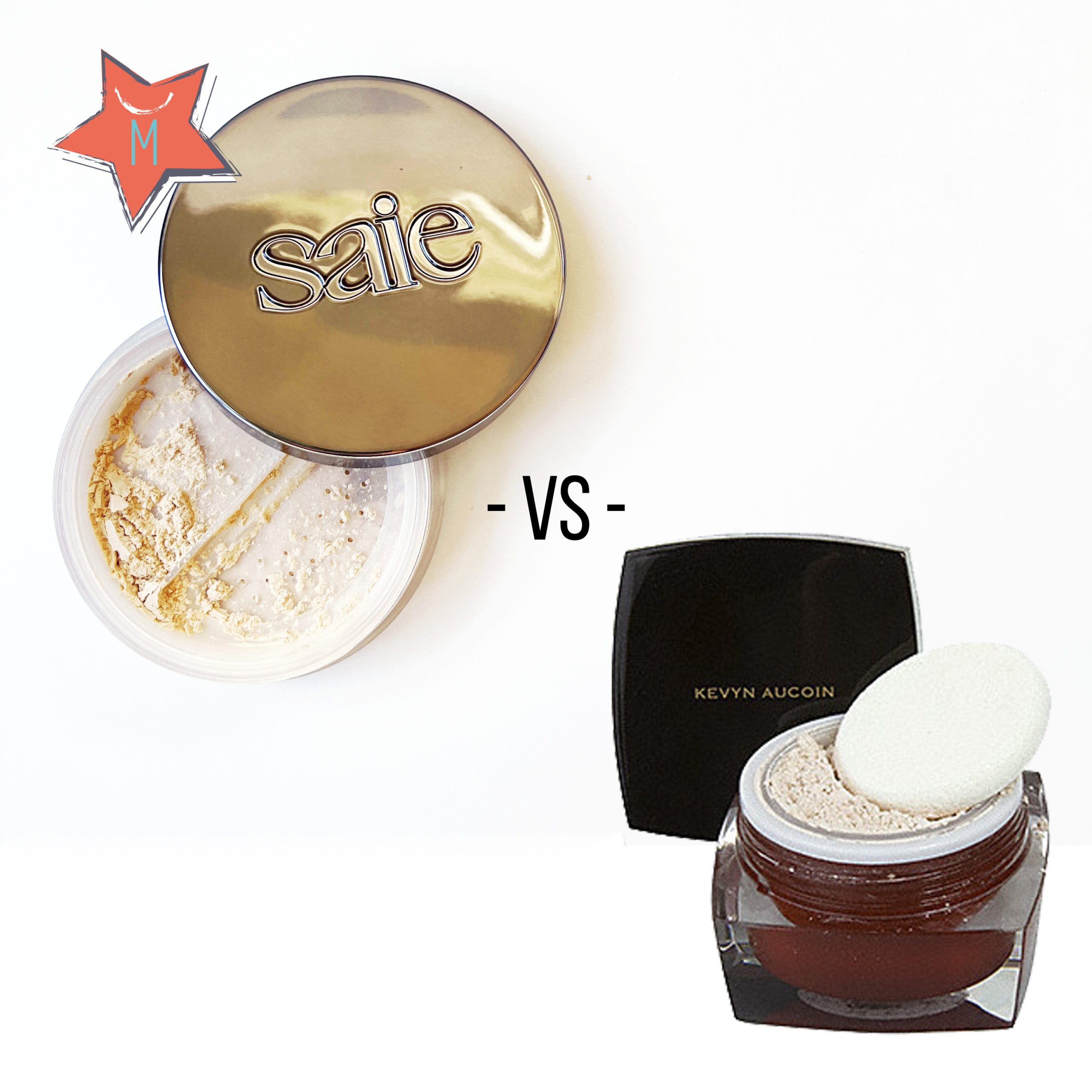 Clean swap for:
KEVYN AUCOIN GOSSAMER LOOSE POWDER

@saiebeauty Airset is the product that FINALLY matches my old holy grail (KA Gossamer). Which means it would be a swap for any of the iconic loose powders (I tried many!) like Laura Mercier, NARS or MAC. Truly an airbrushed finish without being matte or drying out my ubersensitive, uberdry skin. Saie knocked it out of the park with this one!
Clean swap for:
JOUER LIP CREME
@cloveandhallow Lip Velvet in Cupcake replaces my previously loved Jouer lip créme in Noisette. Not only is the color almost identical, but the Lip Velvet is definitely more moisturizing! Hard to get moisture in a matte lippie. Such a sexy color, so happy about this dupe!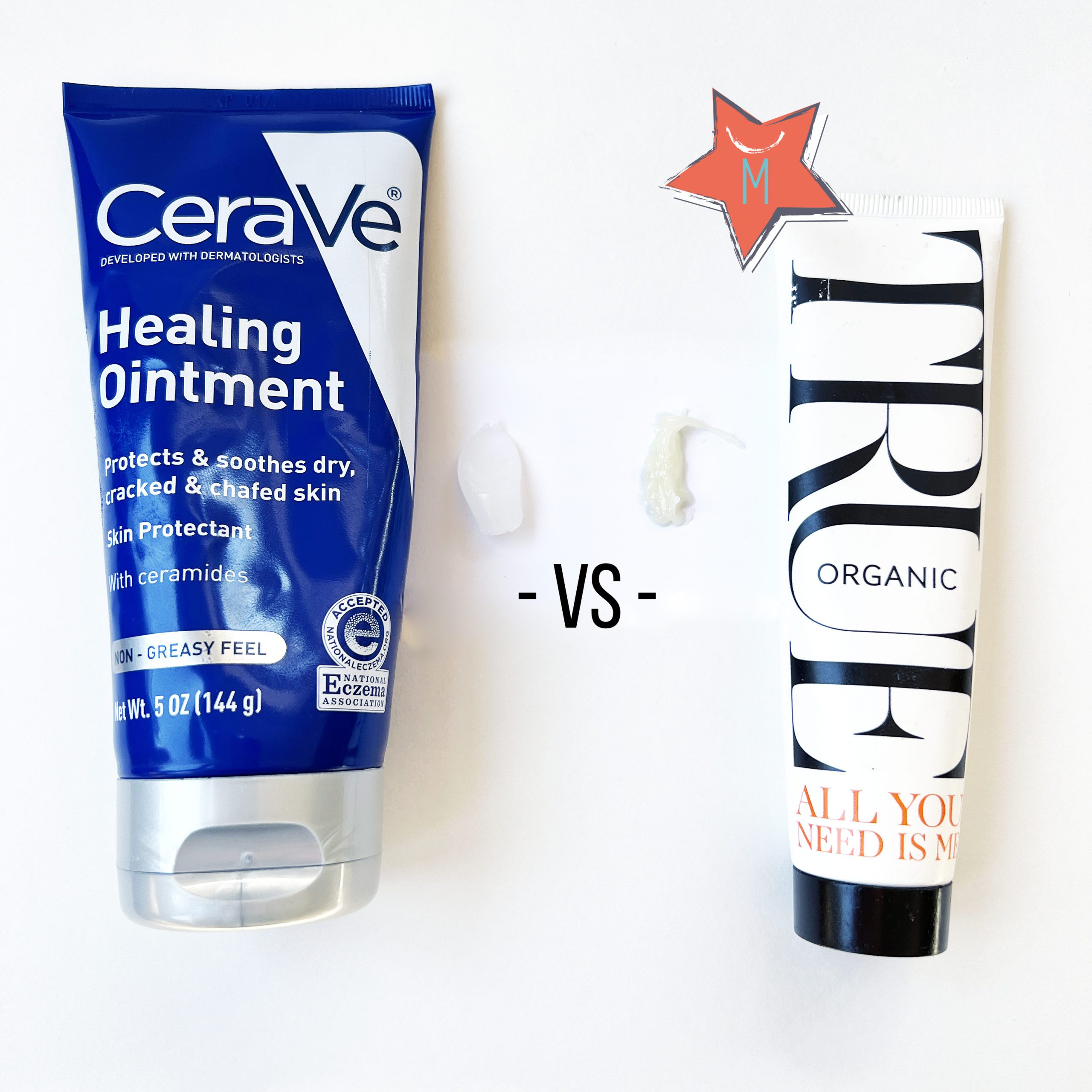 Clean swap for:
CERAVE HEALING OINTMENT

If you're on the hunt for a clean option to replace your petroleum products, @trueorganicofsweden All You Need Is Me balm is fantastic! It's been my clean vaseline dupe replacement for dry heels and sealing in moisture on my hands. But this past month my teenager discovered slugging…I whipped the CeraVe out of her hands and gave her my AYNIM! I keep a smaller tube in my purse…good for hands, any dry patches, cuticles, tattoos…anything you'd use vaseline for. You can sometimes find it on Amazon, otherwise buy direct.
Disclaimer: This page includes some affiliate links, and I will earn a commission if you purchase through these links. This just helps keep this site going. Please note that I've linked to these products purely because I recommend them and they are from companies and brands I trust and have tried myself. There is no additional cost to you.