Cue the confetti, it's my first 'best of the year' post, my absolute favorite clean beauty products of 2021! I don't know about you, but I have always relied on these types of lists when doing product research. I don't want to spend my money and risk my skin health on something that isn't vetted, which for me means effective AND doesn't irritate crazy-sensitive skin. I've spent time this month reflecting on the products I discovered last year, and what floats to the top of the pack for most effective and used throughout 2021.
A LOT can happen in a year, and when it comes to beauty products there's always changes. What was your holy grail mascara starts flaking, your skin changes (and sometimes changes again) so that the moisturizer you loved just isn't enough, a fab foundation suddenly starts causing break-outs, etc. And of course on top of all that, new products and formulations are constantly launching that just knock your previous ride-or-dies down a few notches.
Last year was a year of streamlining for me: I had too many skincare products in rotation, and frankly a bunch of makeup that I just wasn't using (some of that was because there was a lot of not makeup wearing in general, thanks to the pandemic). I needed to hone in on very specific needs in my skincare routine (moisture/dehydration, and fairly regular battles with perioral dermatitis), and I've definitely moved to a non-makeup, makeup look…keeping things simple and understated seems the way to go here in middle life, as my mug definitely looks better (read: younger) with LESS makeup.
To keep things fairly short and sweet (and your shopping list manageable), this will list will only have green beauty products that actually launched in 2021 OR products that were new to me in 2021 (you can view a comprehensive list of ALL of my current favorite clean beauty products here).
So let's get to it!
Best Clean Makeup for 2021
This little beauty was a late comer, being a holiday release and all, but my goodness it's the perfect trio! I don't typically love a palette…inevitably I only use a couple of shades, and it ends up being a waste of product (and money). But Kjær Weis eyeshadows have been a longtime fave of mine (you can't beat the quality), and Wisdom had been on my wishlist for quite some time. The only thing I was really worried about was the lippie, Sensuous Plum, but it's so wearable and pretty! Much more brown than I anticipated, which makes it a win for me as #90slipsarethebestlips. And of course both eyeshadow shades are perfection….Wisdom is the satiny, light brown taupe I've been hunting for, and Cloud Nine is a great highlight shade. For beauty over 40, this palette is perfect for rocking the non-makeup makeup look. It's also the PERFECT travel pal (see what I did there?)…add in my favorite Ere Perez eyeliner, and I'm all set. Extremely tickled with this…make sure to get yours before they run out, it's a Limited Edition!!!
I will tell you…I came across this lipstick entirely by accident. I'd never heard of the brand, but I was on the hunt for something that mimicked the look used on Adele on the cover of her new album (@anthonyhnguyenmakeup, you are true artist, but I sure wish you'd share product deets…). The color Soul looked to be a close match, and it is! But more importantly, this is a tremendous addition to the world of clean matte lipsticks. Namely because I don't feel like my lips are screaming for hydration when I wear it (unlike many others). And such great ingredients! "Formulated with antioxidant-filled hemp extract to help sooth and protect lips from daily environmental stressors. The blend found in this formula is crafted with the same botanical oils found in skincare, to help moisturize and nurture this delicate area." I'm excited to try other colors, because this is truly a great lippie and I'm so glad I stumbled across it (maybe I should thank Adele??).
Definitely one the best new beauty products of 2021, and my last clean product swap to boot (I was previously a long-time user of Anastasia's brow products, and I was having a hard time finding something that performed as well AND was the right shade for me). I love everything about Air Brow…the color is perfect, lasts all day, easy to apply (love that little brush!) and looks natural. Not to mention it touts a few lovely actives that promote hair growth, like castor oil and provitamin B5. Easily gives me back my 20's and 30's brows. Available in 10 different shades so you're sure to find a match! For me the Soft Brown works well with my highlighted brown hair (leans warm).
If you're a normal to dry girl, a cream blush is your friend, especially in midlife. Not only does it provide moisture, but good ones look like they're coming through your skin rather than sitting on top of it…much more natural coloring. Plus they're great for multiple uses…cheeks, lips, even eyes! This was my first Tower 28 product, and I was immediately in love (in fact I completely ignored my old favorite for several months…sorry Kjaer Weis!). Gorgeous color, tons of pigment so very little product needed, and blends beautifully. Power Hour and Magic Hour are my favorite shades, but they're really all lovely (I think Magic Hour is truly magical…if you have to pick one, get it!). Definitely a top pick for the beauty over 40 arsenal!
I'm telling you, watch out for Tower 28. This line was created for us sensitive-skinned peeps, and the minute I read about the founder, I just knew I had to try everything. Also didn't hurt that it's based near where I grew up, gotta support local ;). I LOVE this lipgloss…it's super cushiony and moisturizing. More sheer than the Fitglow, but still good color payoff. It just feels so damn good on. AND smells like a cupcake…nothing wrong with that! Cashew and Almond are both in regular use for me, love them both equally.
Best Clean Skincare for 2021
I'm not sure what magickery Kinfield used to create this, but Daily Dew changed the SPF game with this one. Oh, I was so excited when I found this over the summer. Finally, FINALLY, a clean, non-nano zinc-based face sunscreen that breathes! You know when you exercise with your mineral-based sunscreen on, and it feels like your whole face is a wet sloppy mess (because it is)? It's like putting a sheet of cling wrap over a warm zucchini…all that condensation just gets trapped and slides around. Well I'm excited to say that the Kinfield is no cling wrap. No mess, no crazy sweating, smells great, very little white cast, not hard on the budget, water-resistant and reef-friendly. I will say it's a bit glowy for me (I prefer a more satin finish), but honestly I'm really only using it for workouts and beach/pool time anyway. For those that do like some glow, Daily Dew did seem to play nicely with makeup. Doesn't irritate my sensitive skin, plays nicely with my other skincare products, this, my friend, is a GAME. CHANGER.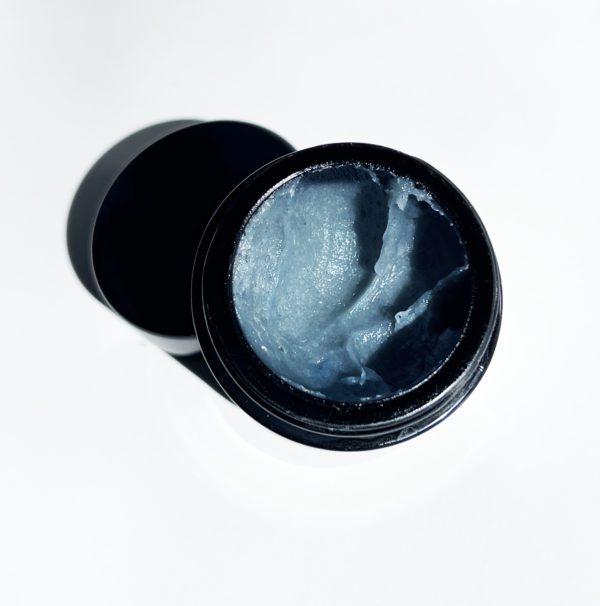 Love me some Live Botanical. The ingredients in her line are so good, so pure, and the price point is killer, especially given the quality (in fact you'll find several LB products on my 'loving right now' page). I just knew I would adore this raw honey-infused mask. I mean, look at the color?! Honey does the skin good…not only is it moisturizing, but it has antibacterial properties that make it a key component in fighting various skin issues (like PD). And while a straight honey mask is terrif, the other stellar ingredients in this mask create such a lovely experience. Love to put this on and pop on a show (it was Bridgerton, when I first tried it ;)), and afterwards my skin feels bouncy and hydrated. Also worth noting, this is not a sticky mask…it's definitely more of a gel-balm. So refreshing, so good.
As I mentioned above, one of the things I really had to focus on this year was streamlining my skincare routine, AND add in more hydration. But I'm not gonna lie, I was a bit scared to try this as vitamin C serums in the past straight jacked my skin up. In fact I hadn't tried one in 5 years. I'd basically given up on them, even though I always felt like a vitamin C was one of the things lacking in my anti-aging arsenal. I've been a big Maya Chia fan for quite some time (Eye Achiever, The Straight A…can't beat them!), and the reviews pushed me over the edge. I tried it…slowly. And I'm thrilled to say that I've finally found a vitamin C serum that doesn't freak my skin out! It really does have a lovely, immediate firming effect on the skin, and provided a nice layer of moisture beneath my oil and SPF. And the smell…it's like walking through an orange grove. Well done, Maya Chia, well done.
I thought my PD (perioral dermatitis)-fighting arsenal was pretty solid, so as much as I'd already come to love this brand (see prods already mentioned), I didn't pull the trigger on trying this until later in the year. So dumb. The glowing reviews are all well-deserved as this mist is something special. If you have any type of skin sensitivity, jump on this. You'll see redness start to dissipate IMMEDIATELY. And while I still use my trusty pre-probiotic spray, this has become my go-to the second I have any sort of issue.
Clearly, Tower 28 gets my pick for best new brand in clean beauty for 2021. Bless Amy and her sensitive skin, #ItsOkayToBeSensitive.
2021 was all about keeping my skin's barrier strong (and keeping the PD away!). I'd been relying on oil cleansers that washed away clean (meaning no double-cleanse…too harsh for me). But I missed having something that wiped away eye makeup before cleansing, and while I've tried to be as gentle as possible (no manual exfoliants), I needed some sort of gentle sloughing action, especially when using heaver sunscreens. Enter Dara's Water. I'd seen it mentioned a few times in Ayla's newsletters, but this interview finally pushed me to try it. It truly is a wonder for us sensitive-skinned gals. No irritation (I used a super-soft cotton ball), and immediately after use my skin feels hydrated and plump. And I only use it when removing makeup or beach/pool-level sunscreen, so the bottle has lasted a long time. I've liked everything I've tried from Twelve, but Dara's Water is truly a gem. If you're a first-time shopper at Ayla Beauty, follow this link to get $10 off your order!
Other Top Beauty Products for 2021
Listen, curly girls. You MUST try this. Especially if you have 3A/3B curls that's fine and easily weighed down (though it also works great on my daughters' super tight curls). I'll be forever grateful that my hairstylist @ajstain introduced me to this styler! I'd used much of the rest of the line, but ICV just never hit my radar…it's described as "…a volumizing cream with a lightweight lotion feel", and history shows that cream and lotion stylers do NOT work on my beast. But here's the thing…I Create Volume IMHO is no cream, nor lotion. It's a lightweight, liquid GEL. And when applied to WET hair (praying hands-style), scrunched first with your hands to help distribute, and then with a t-shirt or microfiber towel to get out excess water, you get gorgeous, defined, bouncy curls. No flaking, hardly much SOTC needed. AND a little goes a long way. It's the goodies ladies, get you some.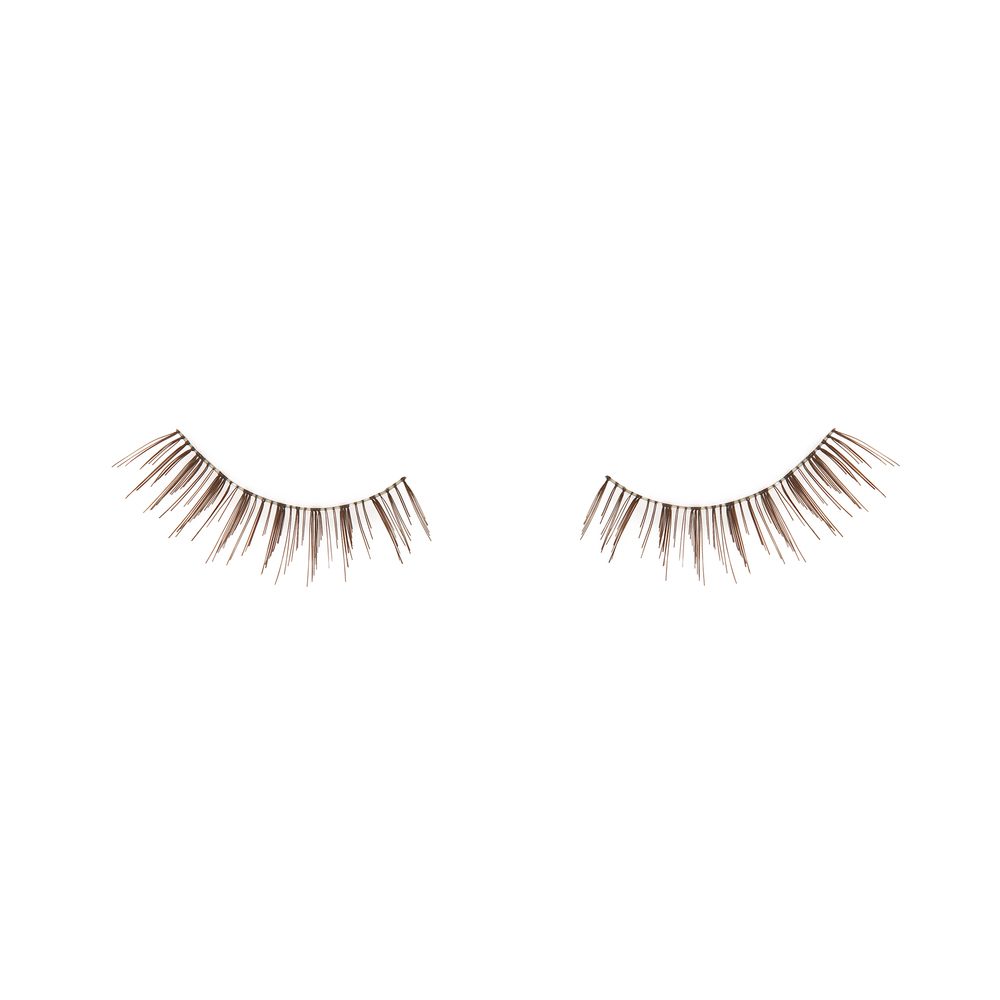 In 2021 there was a little more getting out and about. But it was getting out and about with a mask on, and I found any amount of time with a mask on meant droopy eyelashes (non-waterproof mascara just can't hold a curl when steam/hot breath is involved, and sadly there's not a solid waterproof option yet in the clean world). So I ventured into falsies. I wanted something that looked "natural+mascara"…not dramatic vavavoom lashes. I also wanted something I could pop on without need of eyeliner or really any other eye makeup (most times I was sitting at a volleyball game…I don't have to look that cute!). And let me just say, it's tough to find not-too-long falsies, preferably in brown, with a clear band. I tried a ton, from drugstore level on up. FINALLY I came across Loveseen. Several options in brown (unheard of), many styles that looked up-my-alley, plus cruelty-free AND eco-friendly packaging. I ordered immediately. The first I tried were Luca and Cate. Loooved the black/brown option on Luca, a super pretty, easy set of lashes, though a smidge too long for my everyday look. The Cates are fantastic everyday lashes, and I wore them tons before they finally gave up the ghost. Just ordered Iris, and I'm thinking they'll fall right in between the other 2. If you're on the hunt for everyday falsies to combat lash droop, you're going to want to check out the offerings from Loveseen!
I'm just going to say it…"natural" just doesn't cut the mustard when it comes to the armpits. I feel like just we're marking time until they find a way to harness some magic that stops the sweating and are able to create a clean, safe antiperspirant. But I'm all in, because -long story for another time- my body was growing things it shouldn't, and while I've avoided the big C thus far, I'm not risking it. So aluminum is out, and wet pits are in. Ugh. I've tried a ton, and I have to say, Ursa Major's Sublime Sage is absolutely the first clean and natural deodorant to 1, not irritate my skin (I've discovered that baking soda AND coconut oil don't agree with me…which leaves very few options on the table), and 2, actually have some lasting power. On an average day, it easily lasts the whole day, and I still smell *relatively* fresh at days' end. Throw in a warm day and a refresh is necessary. I'll double down and say I also really like their Base Layer Deodorant – it's baking soda free as well, and the cooling effect was really nice in the summer (and when having hot flashes…). It might even be better a providing a bit of wetness absorption, but Sublime Sage wins in terms of longevity.
So there you have it, my top 13 favorite beauty finds of 2021! I'm excited to see what we discover in 2022. Drop me a comment and let me know if I missed something stellar last year, and of course let me know if you have any questions about these products.
Tracey is the founder and writer of Life in the Happy Medium. She's also a freelance graphic designer, Mom to 2 teens, Wife, and Friend to a tribe she holds dear, who's prone to some fairly serious car singing and dancing much to her family's chagrin (old school R&B is where it's at!).
From cleaner beauty to healthy-ish eating, she's blogging here to share favorite finds that keep her happy in the middle.
Disclaimer: This page includes some affiliate links, and I will earn a commission if you purchase through these links. Please note that I've linked to these products purely because I recommend them and they are from companies and brands I trust and have tried myself. There is no additional cost to you.